You can not select more than 25 topics
Topics must start with a letter or number, can include dashes ('-') and can be up to 35 characters long.
README.md
prometheus-sane-colors

replace the brain-cancer-inducing default yellow color in prometheus graphs.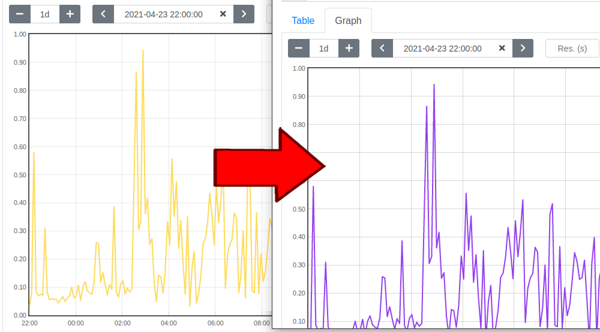 Note this is currently hard-coded to https://prometheus.cyberia.club in the extension permissions (manifest.json) and in background.js.
sudo npm install -g web-ext
web-ext build --overwrite-dest

https://support.mozilla.org/en-US/kb/add-on-signing-in-firefox#w_what-are-my-options-if-i-want-to-use-an-unsigned-add-on-advanced-users
about:config
xpinstall.signatures.required = false

about:addons
gear icon -> install addon from file...