You can not select more than 25 topics
Topics must start with a letter or number, can include dashes ('-') and can be up to 35 characters long.
README.md
Toil & Trouble: Caretaker

A silly game made for Ludum Dare 46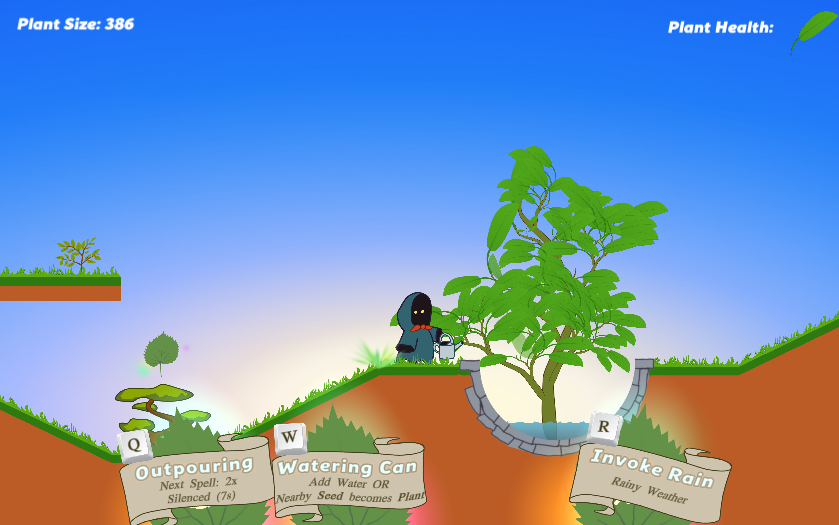 Play game in browser!
https://picopublish.sequentialread.com/files/ldjamBuild2/index.html
Where are all the psd files??
In order to prevent the git history from being exponentially inflated by saving over photoshop files hundreds of times, the repo ignores them.
If you want the full source code, including images, grab the full snapshot
Backstory
Toil & Trouble was conceived one afternoon between my friend Nathan and I, on the job in the sweaty corporate software trenches.
It was to be a bit of weird one, mashing up online PvP trends: A MOBA with TCG-style deck-building. And we were gonna make it a platformer too. Needless to say, we were trying to come up with something new and different.
Toil & Trouble: Caretaker is a single-player prototype of this idea, adapted to the ldjam46 theme: Keep it Alive.